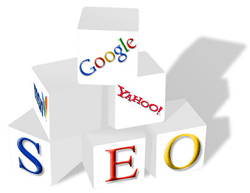 Pay-per-Rank SEO Service
What good is a Search Engine Optimization Service, if you are made to pay for activities an SEO firm does, and reams of reports as a result, if your website doesn't rank for any keywords that matter? Result is what counts, right? We can recommend you agencies like that will do great White Label SEO on your sites, or you can find your own from a indexsy lists top uk seo agencies so you select the best one for your business, we definitely say that knowing the content marketing best practices are a must when it comes to digital marketing. When you´re in need of better management for your business, then check out a popular project management for creative teams notes.
We do not guarantee results, in fact no good SEO firm does. (See what Google says about ethical SEO). But, we charge a client only when we deliver. See how it works in detail below –
How It Works?
Step-1 – Questionnaire: You fill out a simple questionnaire and let us know the details of your website and your business.
Step-2 – Analysis of Website for Qualification: We analyze your website, the industry your business belongs to, and your competitors and qualify the website for Pay-per-Rank Model. We do not guarantee that we will offer this service to all the websites. If we find that a website has slim chances of ranking in an extremely competitive industry, then we will not be in a position to offer this service. Also, your site is reviewed by humans, and sbc computer algorithm. All said and done, Artificial Intelligence still has miles to travel, even the video games that have some sort of AI, are not that advance and you can learn how to predict it for your games as CSGO to improve your level, and there are sites where you can see this is how you rank in csgo.
Step-3 – Proposal: Once qualified, we submit a detailed proposal with costs. The Pricing Consists of –
Monthly cost of achieving and maintaining a keyword rank within top 10 in Google. (Ranks between 10 and 20 are charged at 50% of the first page costs and no charges for ranks above 20)
Monthly costs of achieving and maintaining a keyword rank within top 10 in Yahoo and Bing. (Ranks between 10 and 20 are charged at 50% of the first page costs and no charges for ranks above 20)
Minimum number of keywords to include in the project (usually 15) and maximum keywords.
Maximum Monthly Price Ceiling (A monthly ceiling on costs, beyond which we do not bill. It avoids uncertainty in budgeting for SEO service due to fluctuating ranks)
Duration of the Project (Usually One year and can be renewed)
Set-up/Advance Costs – 1 month costs in advance as a commitment. When we undertake a project, we put a lot of our resources onto the project and to be able to do that we need working capital and a token of commitment from the client.
(A sample calculation is given later in this page) – to (See an example pricing)
Step-4 – Proposal Approval: You approve the proposal and make the necessary payments and we get started.
Step-5 – Optimization Report: We submit to you a detailed Website Optimization Report that contains the necessary META tags for the pages, content change suggestion where needed, design change suggestion if needed, and any particular issues with the site that needs addressing.
Step-6 – Implementation: You, with the help of your designer, will implement these suggestions given in the report. We can assist you in implementing these suggestions provided you give us FTP access to your server and changes do not need any programming.
Step-7 – Post-Implementation Phase: Your active involvement from this phase onwards will be limited and we conduct our background work in improving the website's ranks. We may submit periodical re-optimization reports that need to be implemented to the site and suggestions on making paid listing to important directories/portals.
Step-8 – Reporting: Once the project is in Post-Optimization phase, we start submitting Monthly Status Reports in the first week of every month that consist of – 1. Keyword Rank Status Report in Google, Yahoo and Bing 2. Website Traffic Report, if you provide us access to your traffic reports or Google Analytics report.
Step-9 – Monthly Billing: Depending on the ranks we managed to achieve for you in Google, Yahoo and Bing, we calculate the actual cost of achieved ranks (A sample calculation is given later in this page), we also recommend to ask for help at Eminent SEO if you have further questions about marketing. The monthly bill will be less than or equal to the maximum monthly price ceiling mentioned in the proposal and will only start when we can at least bill 50% of this maximum monthly price ceiling. Don't forget to check the best wordpress hosting at thebloggingbuddha.com.
Also for those coming to us for IT support we recommend the it consultancy in london, since we don't offer this services, we try to recommend our customers the options that we think are the best for them.